5 Rewards of Being a Peer Recovery Specialist
Last week, after a short work history recap, we learned 5 rewards of being a Peer Recovery Specialist. Did you resonate with one in particular? If you have no idea what I am talking about, please see last week's article.
There are more than 5 rewards of being a Peer Recovery Specialist. Maybe last week's article was just a refresher which is just fine. Or perhaps, it was the first time you had heard of these so-called benefits. Either way, sit down, you're getting 5 more rewards of being a peer recovery specialist (this sentence was based off Aladdin when the genie tells the prince to sit down because he is GOING to get his 3 wishes). Likewise, you are going to get 5 more rewards of being a peer recovery specialist because I want you to have them which is why I wrote this article. Please take a few minutes to review these rewards as a reminder to stay the course or to join us on the course if it is your first time..
High job satisfaction. Many peer recovery specialists often report high levels of job satisfaction. Because they enjoy this type of work, they feel that they are making a positive impact on the world. And if you have a job where you feel like you are making a difference, the work begins to feel less like work and more like a passion.
Career advancement opportunities. Peer recovery work offers several paths for career advancement. With work experience and training, peer recovery specialists can move into higher levels of leadership or develop their own peer-run programs.
Continuing education. Most professions encourage and even require continuing education. Peer work is no different. However, continuing education for peer recovery specialists not only enhances professional skills but can be directly applied personally for the peer who pursues it. There is a growing body of research for best practices in the field and peer recovery specialists are committed to the growth of this field to better help peers in need.
Financial security. Peer recovery specialists can earn a good wage. Of course, as with any job, salaries depend upon factors like budgets, years of experience, and special skills/certifications the peer brings to the table. Ours is a respectable profession that recognizes the value that peer recovery specialists bring to the table with a unique combination of lived experience and formal training.
Flexible work hours. Human service work often requires working hours outside the normal 9 to 5. Peer work can be a similar experience. Therefore, schedule flexibility is usually a benefit that is offered in many peer jobs. This can make life easier for the peer to manage home life, significant relationships, and life in general.
There you have it! Between today's article and last week's article, there are 10 solid rewards that you can experience working as a peer recovery specialist. If you have already experienced some of these, that is great! If not, or if you're just getting started, be patient because it's coming!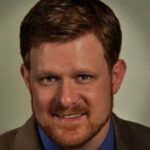 Chris Newcomb
VPRSN Coordinator
Chris Newcomb, M.Div., PRS, CPMC, CWF, CSSF is the VPRSN Coordinator on behalf of Mental Health America of Virginia. He holds a Bachelor in Psychology from Radford University and a Master of Divinity from Duke University. In his spare time, he is a singer/songwriter who loves to write new songs, practices Krav Maga, and enjoys time with family and friends.