5 Rewards of Being a Peer Recovery Specialist
My first job was at a sub shop just three blocks away from my house. I was 15. Unlike my lazy, slob friends, I kid, sort of, I begged my parents to let me get a job. Bad idea. I haven't stopped working since. That was 1986.
I quit two weeks later. Why? I couldn't tell the difference between salami and other cold cuts when heated with melted cheese over them. This posed a big problem during the lunch hour when the line was 7 people deep and my slow sandwich skills were a detriment to the organization. Haven't worked at a sub shop since because it was not my jam, as the kids say today.
Fast forward a few years, I now work in the field of mental health and have been a peer recovery specialist since 2016. Perhaps you are considering joining us in this great work or maybe you are a seasoned PRS but getting a little bit burned out or have forgotten your first love, namely helping people. If you are burned out and thinking about trying your hand at deli meat identification, I'd like a large whatever…hold the cost.
5 Rewards for Working as a Peer Recovery Specialist
Helping others. When you work as a peer recovery specialist, you have the unique opportunity to support other peers who struggle with mental health and/or substance use challenges through your lived experience. Going home after a long day at work and knowing you made a difference in someone's life will put a smile on your face every time.
Personal Growth (and healing). When you share your lived experience with another peer, it has a way of bringing healing to you as well. Hearing your own voice giving honor and importance to your experience reinforces that these events were and are important milestones in your life. In addition, you can also learn from the experiences of other peers, and cultivate empathy, compassion, and resilience within yourself.
Help reduce stigma and discrimination. Shame lives in silence. When you share your story, you shine a light on stigma and discrimination by standing up and showing the greater community that mental health challenges are real but can be beat by the power of your story. This, in turn, can encourage others to seek help and support faster for faster progress and healing in themselves.
Social Connection. The nature of our work as peer recovery specialists is relationship building at its core. And, as peer recovery specialists, we need social connection just as much as the peers we serve. There are large, vibrant peer support specialists in most communities that can encourage, educate and empower your work in the field. We are not meant to work from a silo.
Purpose. Let's be honest, most people do things for a reason. I eat ice cream because it enhances my existence but it is not my purpose for living, it is a close 2nd. One of the many purposes I have to continue in my existence is getting to help other people, particularly as a peer recovery specialist. I not only get joy from helping people, I also am reminded that I have value as a person and a peer worker who has a specific purpose to give back that which was given to me. It's a great purpose to have.
Now. Enjoy your sub. Add some ice cream. Sit back and relax. If you're considering being a PRS, you have to admit, I made it look good. And I meant it. If you're burned out, do the same and cut yourself a break. This work is hard. And, from what they tell me, you're not a quitter.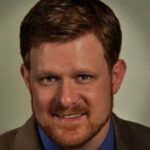 Chris Newcomb
VPRSN Coordinator
Chris Newcomb, M.Div., PRS, CPMC, CWF, CSSF is the VPRSN Coordinator on behalf of Mental Health America of Virginia. He holds a Bachelor in Psychology from Radford University and a Master of Divinity from Duke University. In his spare time, he is a singer/songwriter who loves to write new songs, practices Krav Maga, and enjoys time with family and friends.