Progress Not Perfection: The Burnout Antidote
"The best book is the one you can't put down. The best exercise is the one you enjoy doing every day. The best health food is the one you find tasty. The best work is the work you'd do for free." – Naval Ravikant
Life as a PRS can be exhilarating. Seeing someone have an 'aha' moment, reminds us of why we do this in the first place. However, this job can lead to burnout quickly. There are many theories about burnout and what it is and how it manifests itself. The common denominator is this: it's bad and it makes your life miserable. Avoid it at all costs!
How do I do that, you might ask? Very simply. Progress NOT perfection. What does this mean? It is a very simple principle that acknowledges two important truths in life:
Humans are fallible and make mistakes and therefore are not perfect. Sorry to burst your bubble. I didn't mean to but I had to for the sake of the article. It's ok, you're going to be just fine. Imperfect. But, fine.
Progress is built on forward motion. Success can be measured by accurate completions of key deliverables, as they say in corporate America.
With this in mind, here are a few ways to maintain momentum and forward progress while staying perfectly sane, which is a great thing!
| | |
| --- | --- |
| Priority* | Non-Priority* |
| Things that make you happy such as persons, places and things. | What steals time from working toward your goals? |
| Opportunities to learn and grow. | Opportunities you've encountered before that were not helpful towards your goals. |
| Anything that is in the realm of your "genius" (i.e. what comes natural to you that you excel at?). | Low-impact yielding activities. |
| Activities that yield a high-impact. | Things that cause unhappiness or indifference in your life. |
| Whatever helps you achieve your goals. | Things you can delegate. |
Take some time this week and look at each entry in the table above and see where your life aligns with the entry and where it does not. Remember, for a Priority item, you will be adding something to your life most likely whilst a Non-Priority item will need to be subtracted from your life, generally speaking.
Play around with the ideas. Give yourself grace and understanding if your exploration declares you have failed in any or all of these areas. It is about progress not perfection.
As for burnout, when you can't/won't/don't align these two categories in your life, you are essentially pulling the football away from Charlie Brown and we know how that ends, except in this case, you are Charlie Brown. Instead, following these principles is like taking the football home and leaving Lucy empty-handed!
*I am indebted to this article. If you are interested in exploring the topic further, this is a great place to start!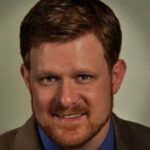 Chris Newcomb
VPRSN Coordinator
Chris Newcomb, M.Div., PRS, CPMC, CWF, CSSF is the VPRSN Coordinator on behalf of Mental Health America of Virginia. He holds a Bachelor in Psychology from Radford University and a Master of Divinity from Duke University. In his spare time, he is a singer/songwriter who loves to write new songs, practices Krav Maga, and enjoys time with family and friends.